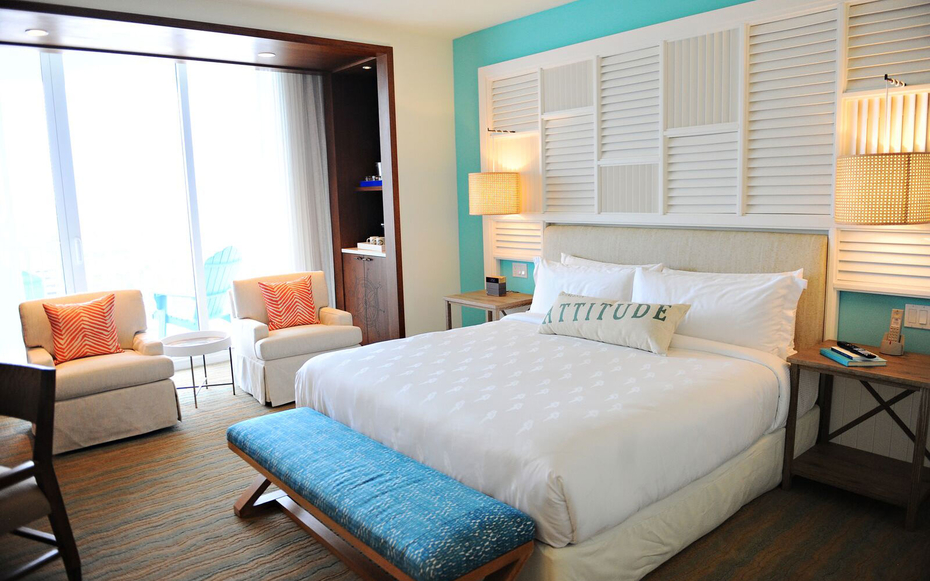 If the song lyrics are to be believed, any hotel under the Margaritaville name should have oil-covered tourists, shrimp boils on the front porch, and frozen drinks aplenty. But Jimmy Buffett's super brand is changing its tune with a new $165 million resort opening tomorrow in Hollywood, Florida. The chilled out credo remains, but the pioneer of palm-printed everything has dressed things up considerably. Here, a few reasons to book a stay (lost shakers of salt not included).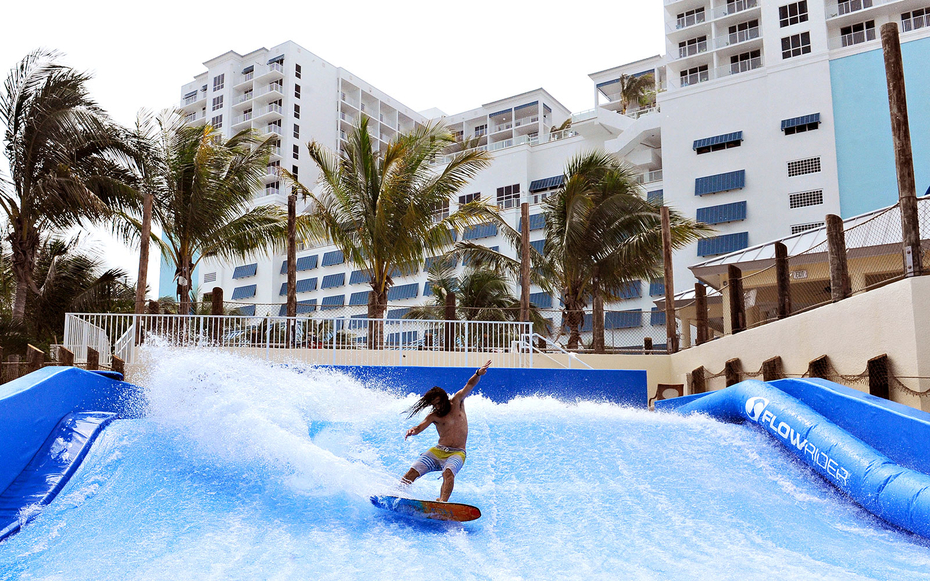 1. Hollywood is on the up and up.
Just 45 minutes north of South Beach, this satellite city retains the kitschy appeal of old Florida. Nearby you'll find institutions worth visiting like Jaxson's Ice Cream Parlor, a 1950's soda fountain that churns dozens of homemade flavors daily, or Le Tub, a waterfront restaurant serving excellent burgers and fresh-caught seafood to diners that sit on comically painted and repurposed bathroom fixtures. The vibe is authentic and low-slung, and the beaches less crowded, but modern glamour is also setting in—just hit the newly opened Hyde Beach Club for a glimpse at the developing scene.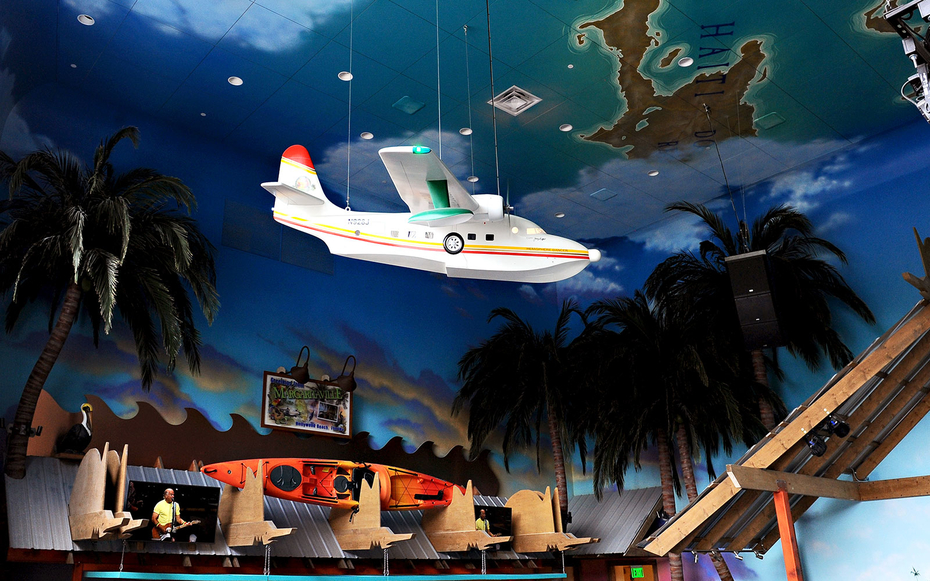 2. Buffet's fun-loving approach makes for some seriously cool (and family friendly) amenities.
For starters, there are eight bars and restaurants around the property, three pools (including one of the rooftop), and even a surfing simulator. There's also a massive, 11,000-square foot spa with thermal lounges and steam rooms for something less adrenaline-driven. Combined, it's a perfect family retreat that's hard to find in nightlife-packed South Beach.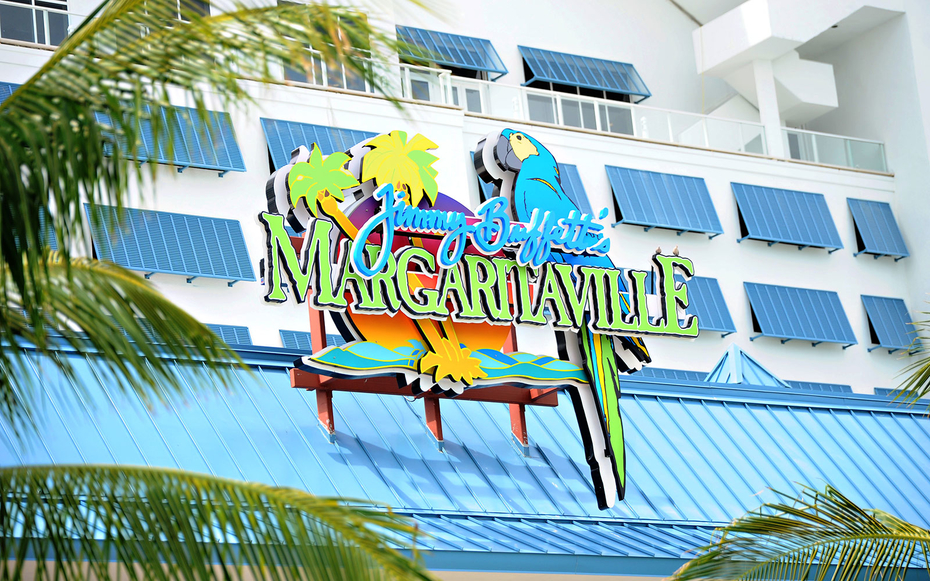 3. The branding is cheesy but the rooms are not.
Don't be dissuaded by the iconic signage that also graces resorts in Orlando, Atlantic City, and dozens of tropical-themed bars around the world. The 349 rooms are surprisingly upscale: white-on-white palm-printed linens grace the beds, the porches have turquoise-colored Adirondack chairs, and mid-Century side tables are set next to graceful armchairs with chevron striped pillows. Plus, they start at a generous 450 square feet and $259.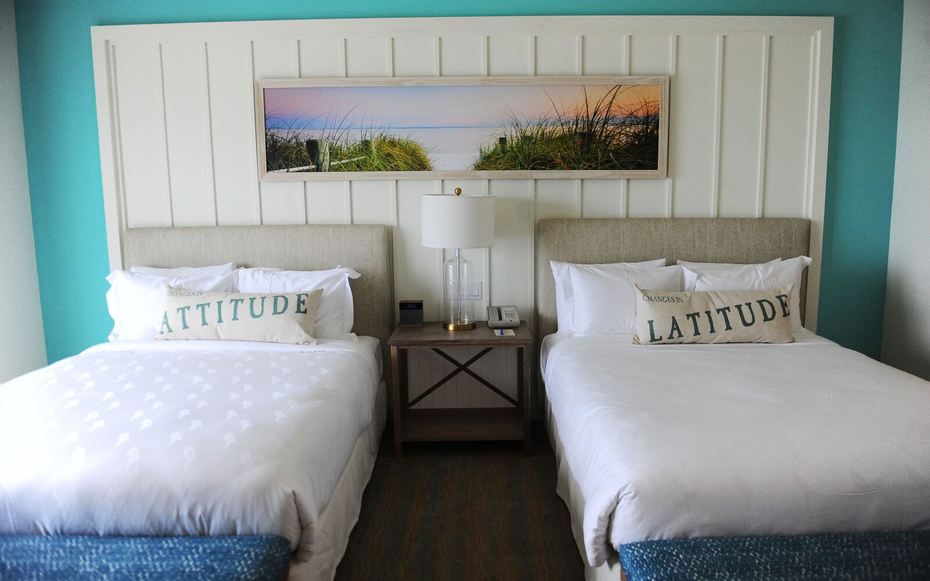 Read Article on Travel + Leisure